Frequently Asked Questions
What is Rymbee?

Rymbee is a cloud-based HRMS software provider, built by the expertise team from Rymnet Solutions Sdn Bhd, offers HR modules such as Payroll, Leave, Claim, and Attendance. It comes with mobile app, available on both Android and iOS devices – allowing users to access anytime, anywhere.
How do I subscribe to Rymbee?
How secure is my data in Rymbee?

Data protection is our priority! Your data is secured by Microsoft Azure. The infrastructure and SOPs are fully compliant with ISO27001:2017 and SOC 2 Type 2 information security processes.
How is the data retention of Rymbee?

You have full access to your information, as long as your account is active. Without your consent, data will never be shared or sold to third party.
How Rymbee maintain the service continuity, specifically about up-time?

Service up time is 99.9%.
How Rymbee leverage the latest and greatest technologies?

Users will be informed when there are new enhancements/features roll out, normally require little or no effort and minimal disruption on your part (usually during off-peak hours).
Does Rymbee have a free trial version?

Very sorry, currently we do not provide a free trial version, but you can book a free demo with our BEE!
How much does Rymbee cost?

Click here to check out the plan and package!
Does Rymbee provide customization service?

No, Rymbee cannot be customized. It is built with all practical features and functions that are needed by growing businesses.
Does Rymbee integrate with attendance recording devices?

Yes, Rymbee supports and integrates with Rymnet's BLE-Beacon device. If you have an existing attendance recording device in your current company, our software can integrate with it at additional cost.
Is the Rymnet BLE-Beacon device free?

Sorry its not, but the hardware is chargeable at RM150 per device.
Does Rymbee provide data migration services?

No. Rymbee is designed to be easy-to-use and easy-to-setup! User training and a user guide will be provided and therefore migration of data is easily done by you with a simple excel sheet.
Is Rymbee suitable for big companies?

We offer solutions for big companies with custom plan and pricing as well. Get in touch with us to learn more.re migration of data is easily done by you with a simple excel sheet.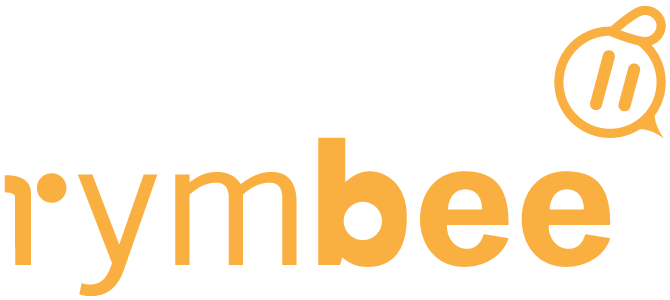 Powered by rymnet
A Smarter HRMS for Growing Businesses
HELP & SUPPORT
Service Agreement
Privacy Policy